Mighty Leaf World Flavors Tea Sampler
& Brew Cup Giveaway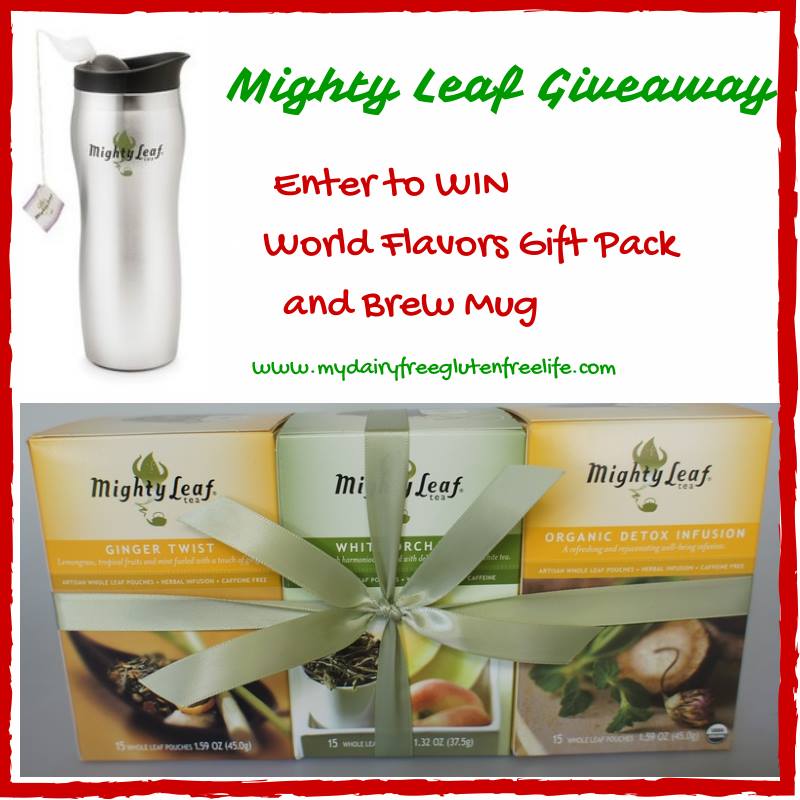 I love tea! I can't remember not ever having tea. My mother would give me plain old black tea for tummy aches, which I had frequently when I was a little girl. It was such a soothing experience and always calmed my tummy. As I grew older I realized there was a whole world of TEA! Flavors beyond imagination and varieties that keep me wanting to taste them to this day! Now I enjoy tea hot in the winter and cold in the summer. I brew my own summer tea and of course brew my own winter tea. Brewing seems to be half the fun. Have you been turned onto the world of teas?

Here are a few tips to great tea brewing:
For best flavor use bottled or filtered water. It makes a smoother, naturally sweeter cup of tea.

Hot water is a key! But do not over boil the water…or it makes the taste flat.
Brig the water just to a boil.
Brew Green tea 30 - 40 degrees below boiling. Let boiled water set a minute before placing tea bag to "steep" in water.
Brew for recommended tea time, do not over brew which will make your tea bitter.
Use tea bag for only one serving for full flavor.
Store tea in cool, dry place away from direct sunlight.